OUR MISSION
CYB Human Resources was built with the sincere understanding that a successful company is truly created by the individual achievements of each employee. We aim to educate and assist business owners and management in the creation of a positive, successful working environment while guiding you in the daily decisions that are necessary for compliance and success. We look to create the type of atmosphere that all employees crave.
TULSA'S BEST HR CONSULTANT
Our goal at CYB Human Resources is simple: to make your Human Resources department better. To do so, we offer a variety of services and training. Contact us if your business needs help developing and implementing new HR policies, or if you're in need of a review of existing HR policies and procedures.
WORKING WITH YOUR INDUSTRY
We work hand-in-hand with upper management, President, VP, COO and all managers in handling day-to-day operations of teams to create a better workplace for all. We service:
Natural Energy
Oil & Gas
Interior Design
Architecture
Security
Restaurants
Construction
Service Industries
IT Companies
Marketing Firms
AREAS OF EXPERTISE
CYB functions as a business partner advising on:
Hiring and firing
strategic planning
resource planning and development
talent strategy
payroll
commissions
Recruitment
Performance reviews, and many more!
CYB Human Resources Mission
CYB was founded to help growing companies manage their Human Resources function without having to spend the excessive time and money required to hire an in-house employee. We believe that although challenging, Human Resources in all companies should be prepared to handle all situations. We believe that Human Resources support should be affordable and accessible to companies of all sizes, whether your company has Human Resources experience or not. No matter if your company is big or small, CYB Human Resources will provide you with the customized Human Resources support to fit your company's needs.
Who is CYB Human Resources?
CYB Human Resources is an HR management consulting company, which means we're here to help you structure the back-end of your company to keep you compliant with current regulations and avoid liability. We know that the best way to prevent any problem is to be prepared for the worst and we are here to help you do just that. Our business is built on trust and relationships. We offer one-to-one consultation, coaching and support provided by dedicated SHRM-Certified HR Professionals. CYB Human Resources is fully insured, helping you sleep better at night knowing your bases are covered! We will help you make a significant and lasting positive impact on your company while continuously educating you on the current best Human Resource Management practices.
The best part? There is no long-term commitment when you partner with CYB! We have the ability to offer month-to-month assistance. We do, however, recommend a three-month minimum commitment. This enables us to get to know you and your business in order to offer realistic recommendations.
Here are some recent testimonials from growing business owners like yourselves who we've been able to assist and guide in order to maintain compliance as they move into the next level of their business: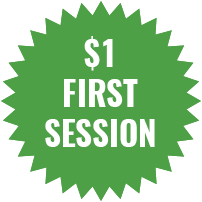 Please fill out the following form and an official Human Resources comment, concern, question or complaint will be logged with your CYB HR Manager. All messages submitted are confidential and will be managed in compliance with all current federal and state regulations.