Live HR Classes to Refine Your HR Skills
If you are managing or planning to grow a small business, this option is great for you!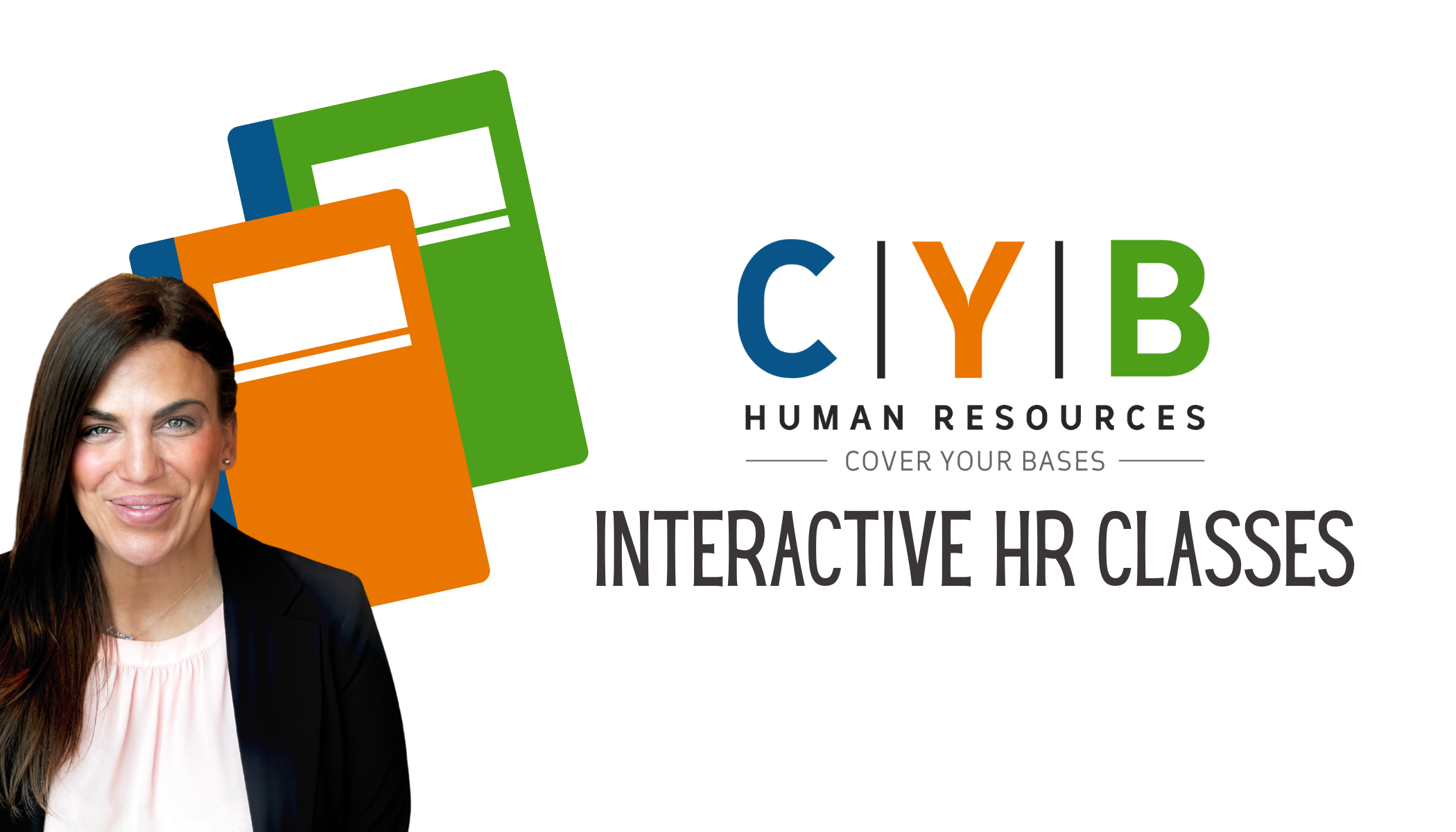 Interactive Classes & eLibrary
There are basics that are required when managing a small business.
These interactive HR classes taught by our Founder, Katie Spadoro, will cover many HR topics while relating them to real scenarios experienced by our team at CYB.
The best way to learn HR is through experience, and we definitely have that.
You will have the opportunity to understand on a deeper level how to manage the HR at your company.
Office Hours Q&A
Do you sometimes deal with HR questions that you wish you could ask a professional instead of Google?
Our office hours allow you to ask your HR questions live and receive real feedback from our team.
That way, you will understand the basics, and have the confidence and ability to implement them and manage the HR at your company.
Study Guides, Templates & Quizzes
 For every topic, you will receive a study guide, a quiz to test your knowledge, and templates to practice your new skills.
These are the actual templates we use regularly with our clients. 
We will assist you in learning to manage the HR at your business, including helping you complete corrective action forms, build out performance improvement plans, create company policies and so much more!
You can check out some of our awesome templates in our HR Library.