Your Full-Service
Small Business
Human Resources Team
We put the Human back in Human Resources and replace the need for in-house HR at your company until you truly feel it is the right time for you.
We protect your company from the ground up.
What Our HR Experts Do
While working with the HR Experts at CYB, you will know the business decision you are making when it comes to your employees is the legal one. You know you have everything in place to avoid an employment lawsuit. We are your Small Business HR Team.
We Save You Time
Our Small Business HR Team give you peace of mind and more time to focus on growing your company instead of managing your HR.
We Protect Your Business
Our Certified Small Business HR Team provides support from day one, that way you can make business decisions without constant worry about a lawsuit.
We Save You Money
We save you money, we provide you with a Certified HR Director for a fraction of the cost of an in-house HR hire.
We Increase Productivity
We increase productivity by regularly meeting with you and strategically building out your HR Department and company infrastructure.
Our Proven HR Bootcamp
During our initial HR Bootcamp, your Small Business HR Expert will provide you with everything you need to be successful and avoid a lawsuit. You will work hand in hand with your HR team to build a customized employee handbook, HR Standard Operating Procedures, and more! This process provides you with the peace of mind, knowing your bases are covered when it comes to your company's HR.
Certified HR Directors
Our team of SHRM-Certified HR experts are available to you, 24/7, taking the pressure off your shoulders as the business owner.  With a solid HR strategy in place, we will help you grow your business with peace of mind, having all of your HR bases covered. Our Small Business HR Team will manage it all for you
HR Strategy
Our small business HR Team of Certified and Insured HR Experts can assist you in strategically building out the Human Resources area of your company. Whether you are just trying to grow or even just preparing to sell, a fully functioning HR department is a requirement.
Organizational Development
The key to any business is the success and proficiency of its employees. Our Small Business HR Team helps you develop programs that encourage continued growth and education from individuals throughout your organization. By teaching and training your current employees, you'll improve retention and create senior staff who live and breathe your company culture out of today's new hires.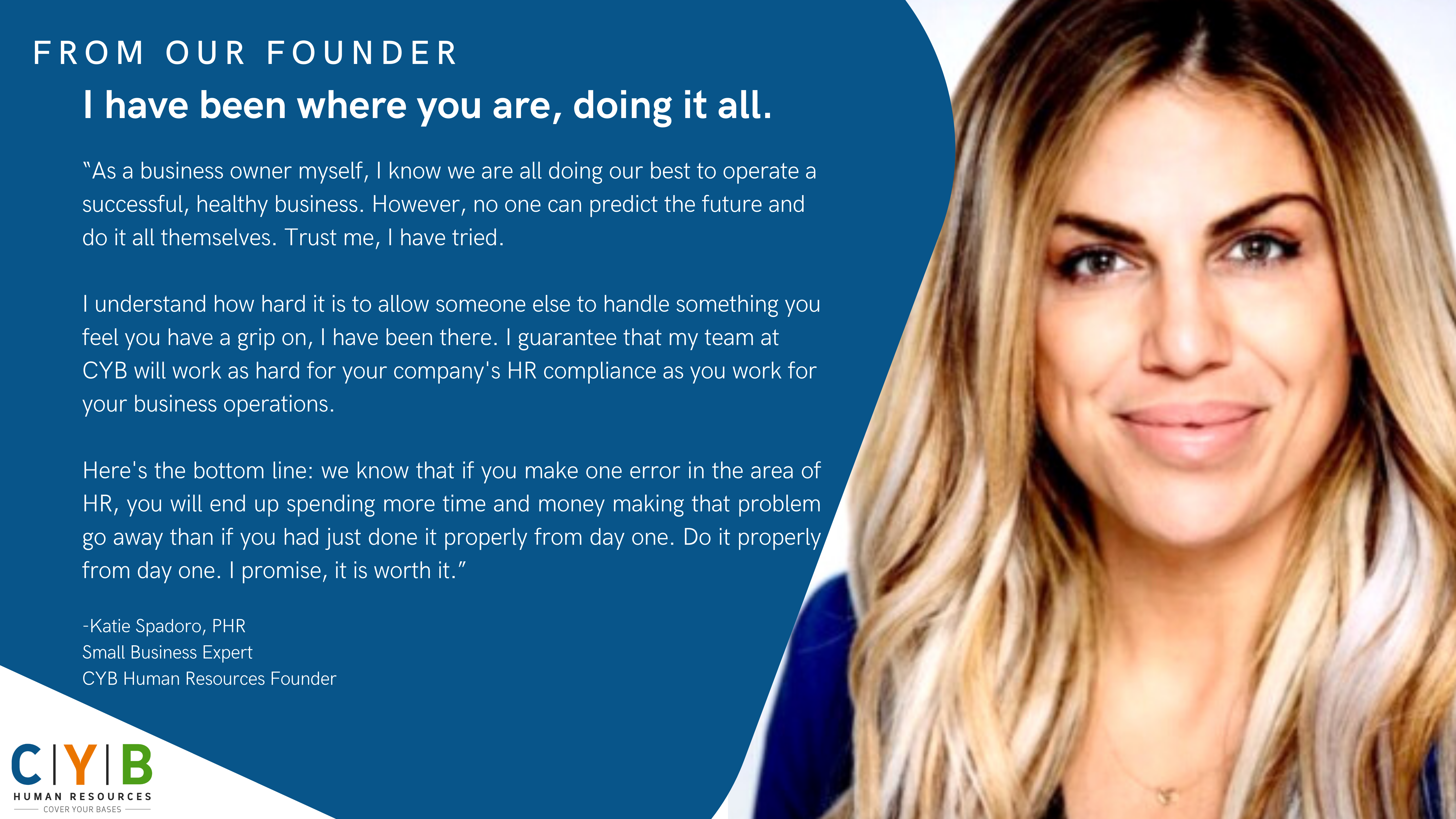 A Happy & Lawsuit Free Client is the Best Compliment
Here is what some of our clients have to say about partnering with CYB Human Resources's HR Experts.
Katie with CYB is amazing. She is very prompt, intelligent, and knowledgeable. Best service. You should call her and seek The guidance of CYB's Small Business HR Team guidance for expertise with human resources issues if you have a small to medium-sized company.
‪Katie is great and a pro for setting up and maintaining solid HR procedures and forms and keeping business on track and secure. CYB is a great Small Business HR Team.
Katie has done an exceptional job assisting Tulsa Pier Drilling with our small, specialty subcontracting construction firm human resources needs.
She understands fiscal responsibility, diverse and demanding work environments as well as geographical challenges of small firms operating in many states. I will be recommending Katie to other business owners!

Our HR Expert's Library of Forms help you Cover Your HR Bases Today!
Download some of our Small Business HR Team's forms and get in compliance.


Our clients are incredible and we appreciate their support and feedback. Check out our Google Reviews to learn more about what it is like partnering with our team.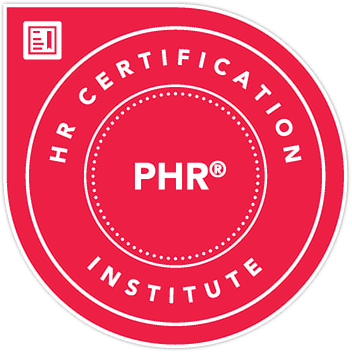 Our incredible team is certified by the Society of Human Resources.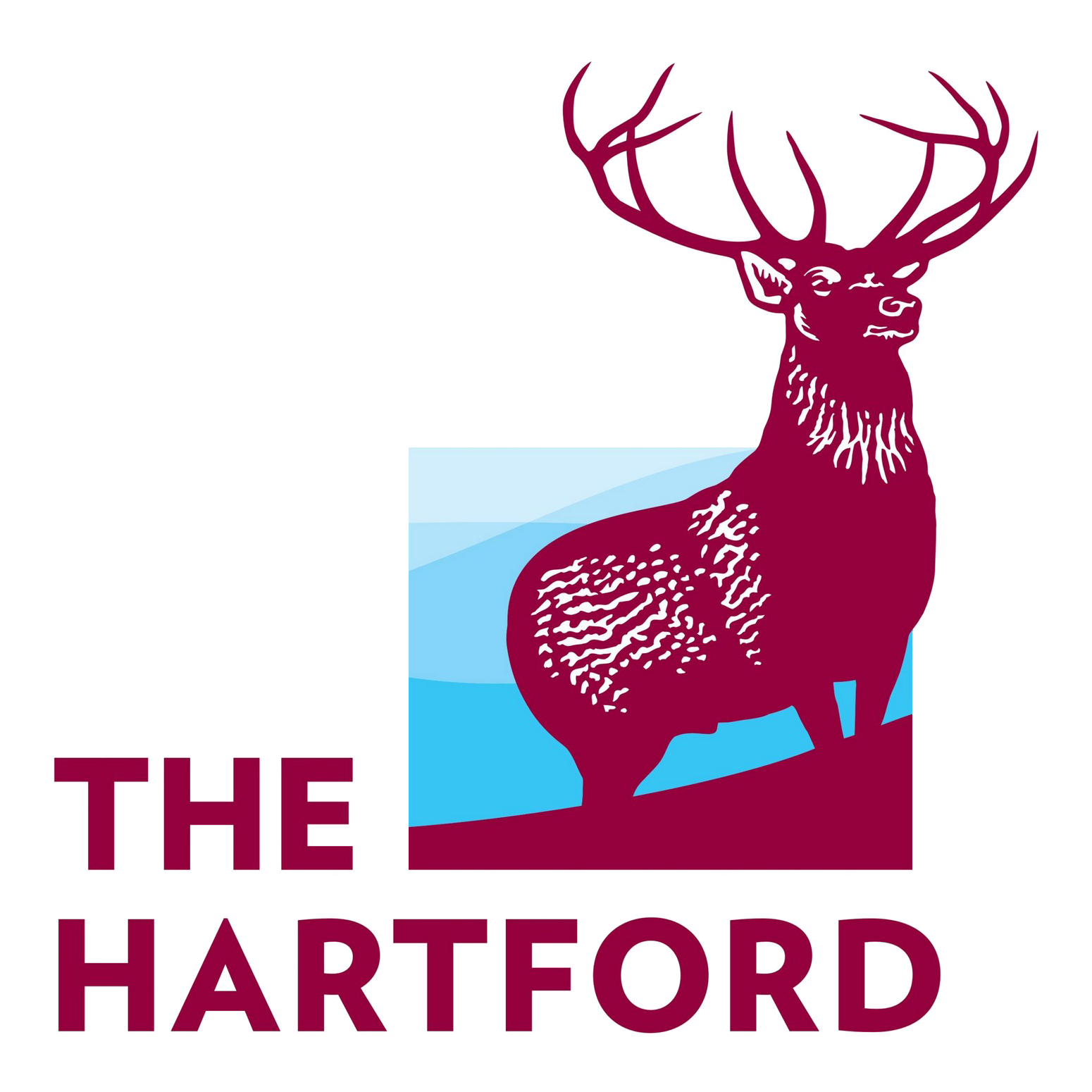 Our Small Business HR Team is fully insured by The Hartford.