Manage Your
One-Time HR Issue With CYB's HR Rescue Service
Sometimes you just need a Certified HR Director to act as your sounding board, we've got your back.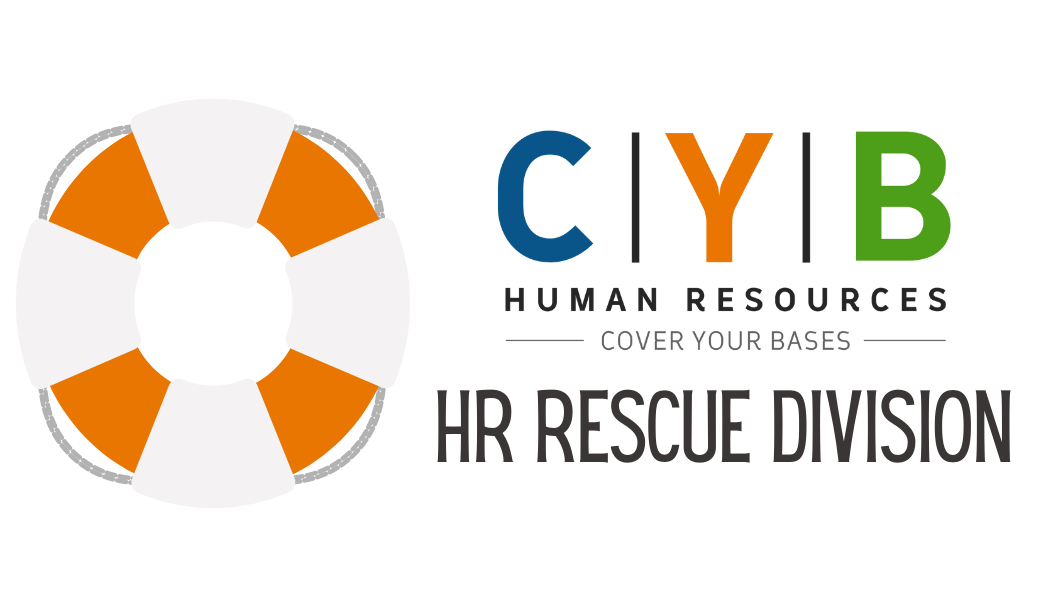 Policy Updates
Policy updates are needed on a regular basis when you are managing a small business.
It is important to be sure that all policies have been updated and reviewed by a Certified HR Professional, to be sure that when it comes down to it, your bases are covered.
Hint: the policy must also be signed by the employees, we help with that as well!
Employee Relations Issues
When managing employees, issues will inevitably arise.
It is vital that all situations are managed properly from day one.
If you want to be sure that you are handling a situation properly, professionally and legally, our Certified HR Directors will review the issue and provide considerations. That way, you will know whatever decision you make will be the legal one.
Workplace Investigations
Sometimes situations escalate and require a more in-depth investigation.
Workplace Investigations are something that must be taken seriously. It is always beneficial to utilize an unbiased third-party when initiating an investigation of any type.
We are experienced in conducting investigations utilizing our proven process in order to provide support to the organization and team.